If you're getting into the wonderful world of kayaking then you're in the right place. Here at Sea Kayak Explorer, we publish high quality guides, tips and more to help you navigate the paddling world. Below are some of our latest kayaking lessons and guides to help you on your way
For beginners, properly holding the kayak paddle can make all of the difference in their paddling adventure. Using the wrong grip can make you tired quickly and leave
Read More »
Our Kayak Buying Guides and Reviews
If you're in the market for a new kayak we've got a series of unbiased kayak buying guides and we review some of the best rated models for all sorts of different types of kayak to help you ask all the right questions and make the right purchase decision. Check them out below.
Wondering which inflatable kayak is the best one to use for whitewater? You've come to the right place. We've made a list of all our favorite ones to
Read More »
In recent years, the design and technology of inflatable kayaks has improved tremendously. While inflatable kayaks used to be more like toys, used for fun and flotation, today
Read More »
If you are new to the world of kayaking, it's not that easy to decide which kayak you should buy. Like with most things, your first consideration is
Read More »
Inflatable kayaks are a great option for those looking at dipping their toe into the water and buying a kayak. They have many benefits but they're not as
Read More »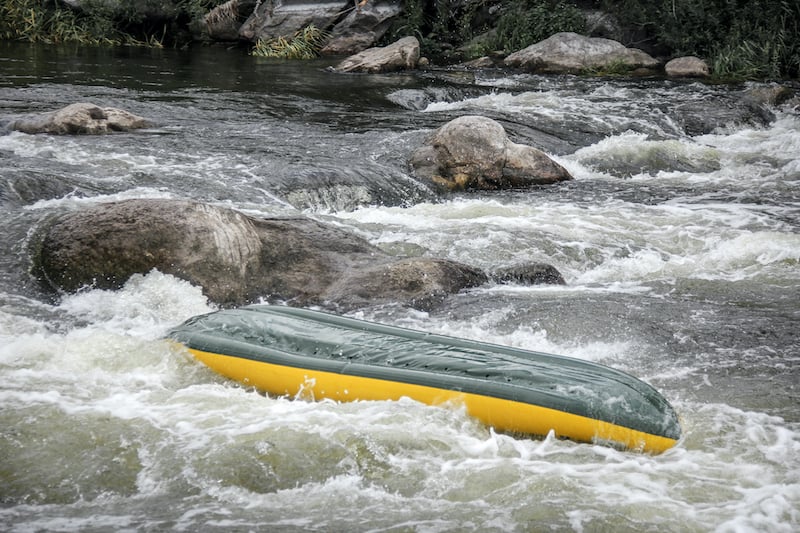 The short answer to this question is no; kayaks do not tip over easily. But like many things, it can depend on several factors. Some kayak designs are
Read More »
Kayaks effortlessly glide across the water, seemingly with the smallest effort. With a smooth stroke, a touring boat can glide on and on and on. But on land,
Read More »
The Eddyline Skylark is a recreational kayak with the size and stability for beginners, but with the performance and efficiency that will satisfy an experienced paddler. The Skylark
Read More »
The Eddyline Sky 10 is a more compact version of their incredibly popular Skylark. The Sky 10 is smaller and lighter, but with the same size cockpit as
Read More »
The Loon is a legendary kayak, with the price, features, and comfort that have made it a bestseller for over 20 years. Old Town continues to revise and
Read More »
Kayaking Gear And Accessories
We all love kayaking gear and getting a new toy to take out on the water is always great fun. To help, we're writing a series of reviews and buying guides for all sorts of different kayaking gear, products and accessories to inspire you and help you get the best one for your money.
Finding a good solution to leaving your kayak on the floor is important to keeping it in the best condition and not getting scratches or knocked when you're
Read More »
Inflatable kayaks are a great way to enjoy outdoor activities on the water, and are an increasingly popular piece of outdoor and camping equipment. However, when it's tiring
Read More »
Choosing the right life vest for a kayaking guide can be overwhelming. There are so many options and know which one is best is tough. If you're like
Read More »
For beginners, properly holding the kayak paddle can make all of the difference in their paddling adventure. Using the wrong grip can make you tired quickly and leave
Read More »
Beginner paddlers put a lot of time and effort into researching and picking the perfect kayak. It's an important choice, and the wrong boat can undoubtedly reduce your
Read More »
Are you tired of hauling your kayak? If your launch spots require a lot of overland carrying, a kayak cart is an excellent investment. These simple carts are
Read More »
If you're heading out kayaking, then a life vest is an essential piece of safety equipment that you have on board. Even for strong swimmers, they provide extra
Read More »
If you've ever been kayaking at night you'll know how dark it can get. Not only does this make it really hard to see what you're doing, it's
Read More »
Keeping hold of all your gear when you're out on your kayak in no easy feat. You've got your paddles, fishing nets, rods as well as having to
Read More »
We love exploring (it's on our website's name) and we especially love exploring on a kayak. We've made it our mission to discover and catelog some of the best places to kayak all over the world. So, if you're looking for some inspiration on different places to go kayaking on your next trip then check out some of our favorite
kayaking destinations
 below.
When you think of California waters you'll probably picture images of clear skies over sandy beaches and surfers tackling a big wave. But kayakers know that California boasts
Read More »
Outdoor adventures are plentiful in Colorado from the Rockies to river canyons and desert terrain. The Centennial State's diverse terrain offers kayakers of every skill level a great
Read More »
Alaska is one of the last great wildernesses in the world. We have a former president to thank for preserving most of Alaska's natural beauty and forests, and
Read More »
Arkansas, the Natural State, has 9,700 miles of streams and rivers running across it with 56% of its land covered with forests. The mountains, hills, rivers, woods, natural
Read More »
Kayaking is the perfect sport for any athlete that does not mind getting wet, and it is available in nearly any state. Pennsylvania is a particularly fantastic state
Read More »
For water lovers in general and kayakers in particular, Missouri offers a variety of scenic lakes and rivers on which to spend the day paddling, sightseeing, and breathing
Read More »
The Sunshine State is a paddler's paradise from the Florida panhandle to the Keys and everywhere in between. Florida has dozens of designated paddling trails, over a thousand
Read More »
Tennessee is a U.S. state home to some of the most beautiful natural wonders. It has been admired by nature enthusiasts for decades and is a great place
Read More »
Nevada, The Silver State, is home to more than just stretches of hot sandy deserts and the grand casinos of Las Vegas. It's open waterways offer some of
Read More »